2tpd palm oil refining machine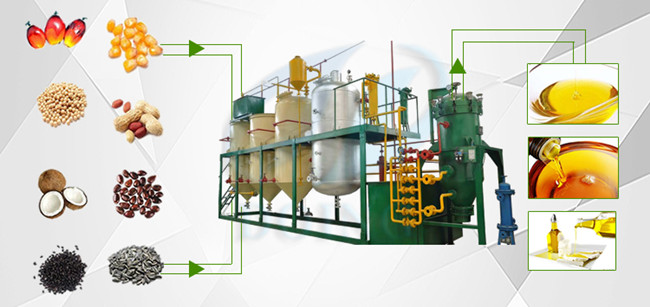 2tpd palm oil refining machine
The 2tpd palm oil refining machine can refine almost all types of oils. The refined oil quality depends on the type of crude oil and refinery process and technic. With years experience in the field of oil and fats industry.We've got professional oil refining engineers and advanced refining technologies, we will design, install and debugging the complete set of edible palm oil refining machine according to customers' refining needs to give the minimum operation costs and maximum output results. So far, we have already exported our refinery plants to over 25 countries across world and our products have occupied a great reputation internationally.

Now we mainly introduce 2tpd palm oil refining machine to you:
The 2tpd palm oil refining machine we designed is a well sell refining line for either vegetable or animal oils. The 2tpd palm oil refining machine is suitable for smaller capacity oil refinery. The smaller plant is able to remove phospholipids, FFA, pigment, gums, waxes, off-flavor and other impurities in the oil. It can also process a great number of vegetable seeds oils like soybean oil, mustard seed oil, cottonseed oil, sunflower seed oil, peanut oil, rice bran oil, safflower seed oil, corn germ oil, camellia seed oil etc.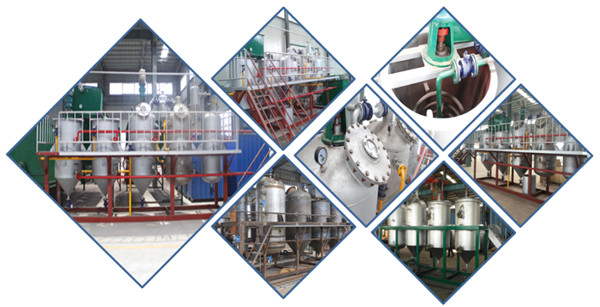 2tpd palm oil refining machine
Basic process of 2tpd palm oil refining machine:
1. Crude palm oil → 2. Degumming → 3.Deacidification → 4. Bleaching → 5. Frame filter → 6. Deodorization → 7. Leaf filter
2tpd palm oil refining machine main equipments:
Heat Conduction Furnace: 1 set Offer enough thermo for the refining sections.
Steam Generator: 1 set Produce steam for the workshop
Refining Pot: 2 sets Remove the gum, phosphoric acid etc,
Decolorizing Pot: 1 set Remove the color from neutralized oil
Deodorizing Pot: 1 set Remove the solvent, smell, water from decolorized oil
Other Auxiliary Equipments: Hot water Tank, Bleaching earth Tank, Air compressor, pumps, filters, Valves, Electricity Control Cabinet, etc.

Advantages of 2tpd palm oil refining machine:
Wide application for oil bearing seeds.
Change different oils easily.
Less investment but with full refining function.
Easy to install and operate.
Light weight and movable.
---
---
RELATED INFORMATION:
---
Leave a inquiry: