Hydraulic oil press machine/hydraulic press machine manufacturers
Hydraulic sesame oil press machine can press sesame with a high oil yield and the oil is clean and edible. And the hydraulic sesame oil press machine adopt the latest technology with new design. The hydraulic sesame oil press machine is of high quality. The main material of the machine is stainless steel.
This hydraulic oil press machine can be used for many high oil yield crops, such as sesame, peanut, almond, olive, walnut and so on.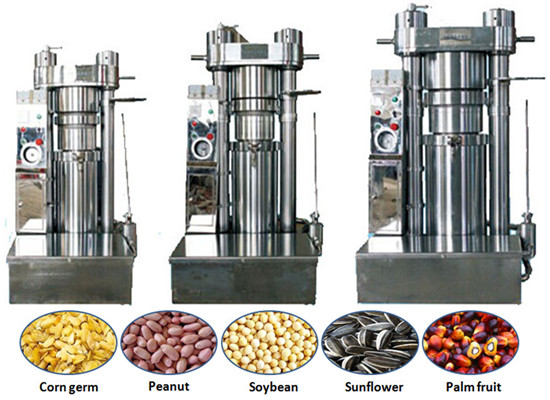 Hydraulic sesame oil press machine can press various kinds of oil seeds
Advantages of hydraulic oil press machine:
1) Hydraulic oil press is the most simple operation in the oil press, the highest rate of oil.
2) Replacement of the smallest wearing parts of a small oil press.
3) hydraulic press oil mill is currently replacing the small grinding hand-operated sesame oil the most advanced equipment.
4) The machine manufacturing process advanced, beautiful generous, stable and durable performance;
5) economic and environmental protection, energy saving labor, 1-2 individuals can easily operate;
6) small footprint (1M2), easy to operate, easy to learn easy to use;
7) the oil rate is higher than all similar machines a few percentage points, pure oil, oil-rich, clear oil, without filtering.
Leave A Message About Hydraulic oil press machine/hydraulic press machine manufacturers
Leave a message

Tel/Whatsapp:008613526627860